Back
News / Press Releases
Top 10 In-House Legal Team Resolutions for a New Year
6 minutes • 08 Apr 22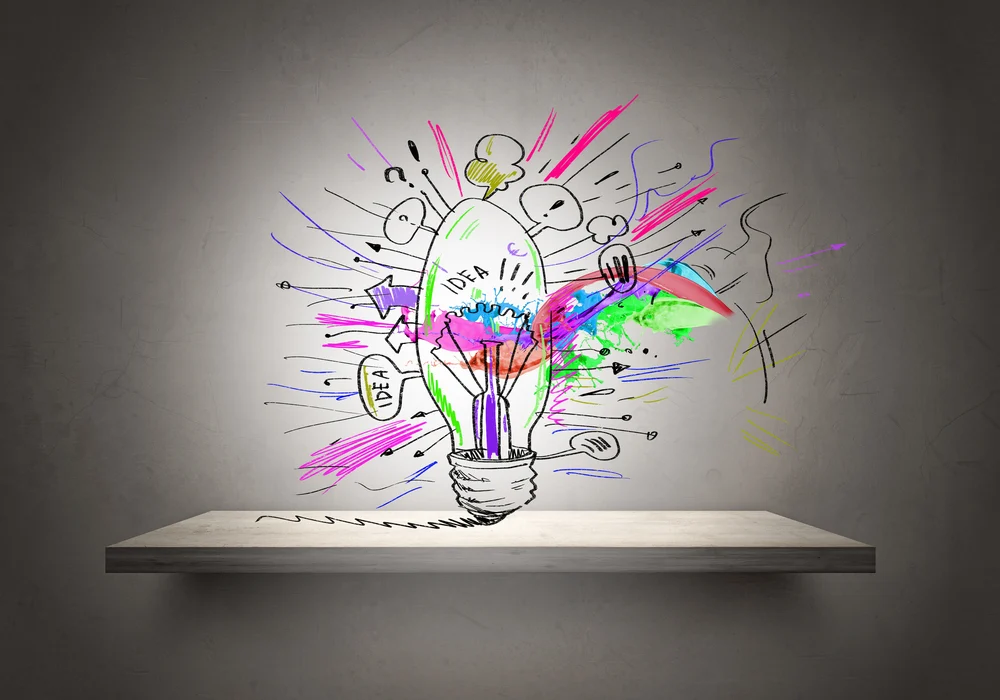 A new year is a new opportunity to transform your in-house legal function into the world-class operation that you know it can be.
If you haven't set the goals for your legal team just yet, below are the Top 10 "New Year's Resolutions" that in-house lawyers ("IHLs") tell us that they want to achieve this year by way of vital transformation initiatives.

Noting that achieving any resolution obviously takes commitment and hard work, GLS has also set out the tools & solutions that will most effectively enable you to achieve each resolution.

RESOLUTION
TOOL FOR RESOLUTION REALISATION

1) Cut costs, cut costs ... and keep cutting costs!

Every IHL we speak to says that they are under great pressure to reduce costs - with many going into 2020 requiring cost reductions of 20-40%, and for some, much more.

What this entails is IHL teams being able to do far more for themselves and, spending less on external counsel - see Resolution 2 below.

These reductions are required despite IHL workloads continuing to grow exponentially.

The GLS LOC gives you instant access to 700+ tools & solutions that help you reduce the financial, time and lawyer resource consumption of your legal team.

The GLS LOC gives you "finger tip" access to tools & solutions that allow your team to massively leverage its performance, and reduce resource expenditure.

You can also CLICK HERE to register (for free , no commitment) and get a Welcome Pack that includes over US$15K of tools for you to try for free.

2) Better manage law firm relationships

Cutting costs also means spending less on law firms wherever possible, whilst improving the value that you receive from those firms.

Indeed, most IHLs are looking for a more leveraged & strategic relationship with law firms that boosts IHL team performance, as opposed to just depleting its resources.

NEWSFLASH! the engagement terms of law firms do not provide a framework for these outcomes - you have tell your firms what you expect from them.

GLS Guidelines for External Legal Counsel™

This vital policy asset has distilled 1000s of man-hours from some of the world's best in-house and private practice lawyers into a policy based tool that:

provides a robust framework for strong & strategic relationships with outside counsel that focuses on "value creation";

offers the latest thinking in tools & techniques to better "performance manage" external counsel;

has been used by some of the world's biggest MNCs to reduce their spend on external counsel whilst upskilling their internal legal team; and

is very easy to implement - as it just makes sense.

3) Transform your team to New Law

Hot off the heels of Resolutions No. 1 & 2, is the desire to transform the IHL team into a more productive, agile, responsive and performance assured legal function.

Historically, most IHL teams have been too busy to make themselves less busy - however delaying such team transformation can no longer be justified.

Developing an In-House Legal Team Efficiency Strategy can be an intimidating process and involves considerable personal risk for any Heads of Legal making such decisions.

RPLV: Decision Making Framework

IHLs need a simple, effective and easy-to-implement strategy over which they can exert maximum control to guide their journey from Old Law to New Law.

GLS has developed its "RPLV" decision-making framework to help guide your IHL team from Old Law to New Law - and it is available:

HERE for you to read; and

HERE as a webinar presentation.

RPLV places IHL decision-making into a strategic transformation context allowing for effective resource optimisation steps to be identified, and missteps to be avoided.

4) Improve internal client satisfaction

Many internal clients expect miracles from the IHL team - frequently without themselves having a clear understanding of the support they require.

The volume and spontaneity of internal client requests is frequently challenging - but incomplete/incoherent requests missing key background information amplifies those challenges.

It's time to fix those "Bad Instructions" that increase the time taken to respond, raise legal and commercial risk and make for a fraught relationship with non-legal teams.

GLS Legal Services Request Form™

Simplicity is the antidote to complexity. Always.

This tool helps you receive complete and accurate instructions from your business on every matter requiring internal legal team support.

IHLs utilising this tool:

receive fewer "half-baked" support requests from the business;

deliver faster turnaround times;

have an effective basis for KPI reporting; and

improve internal client relationships.

5) Better manage the unpredictable

IHL teams are routinely asked to shoulder greater responsibilities and manage additional workloads (typically on short notice) that surpass available capabilities & capacity.

As increasing headcount is rarely an option, nor necessarily always the best option, the workloads of existing teams place increasing strain on overall team performance.

Finite resources can only be stretched so far before something gives.

GLS Manpower™ - access help in around 3 minutes

GLS Manpower™ can give you access to an extra set of lawyer hands or a particular form of legal expertise, in around 3 minutes.

Not only can you mobilise world class lawyers to join your team in minutes - you can do so for assignments as short as 4 hours, and at rates as low as US$129 p/h.

GLS Manpower™ is the only flexible resourcing option globally that delivers you such fast, high quality and affordable support.

6) Produce necessary templates & policies

Creating sorely needed contract & policy assets has been on your "to do" list for months - if not years if you are the typical IHL team.

We all know though that your day-job is already full and that you really don't want to spend your evenings/weekends drafting new contract templates and internal policies.

GLS has done the hard work for you - your team can instantly access the templates & policies they need.

Our online automated, legal-doc creation software means that world-class versions of most "BAU" contracts & policies can be produced in <5min, at prices you cannot ignore.

7) Explore how Legal Tech can help

You have read all the headlines about how legal tech is the future, but you are yet to make sense of it all, let alone try it.

You have heard about how A.I. might be able to help with contract reviews, but you have little experience of it and little budget to spend on it.

GLS LegalSifter is one of the most effective A.I. powered contract review solutions available on the market today.

As importantly, it is also one of the most affordable solutions and within easy reach of most legal teams.

You can try it for yourself for 2 weeks, with no commitment and completely cost free.

8) Increase team recognition

Management are increasingly pressuring you to value the worth of your legal department with objective and standardised KPIs.

Recognition feels good - but equally, if you are unable to demonstrate the value your team represents to the business you will struggle to get the resources you need.

In the new era of empirical performance data, unlike private practice lawyers who point to "billings", IHLs need to define and track the value they represent to their businesses.

GLS Legal Dept. KPI Manual™ helps you measure, demonstrate and appraise IHL team performance by reference to its contributions to the overall business.

This resource provides an introduction and overview of common KPIs, developed for the specific purpose of appraising IHL team performance against defined metrics.

9) Develop a single, organisation wide "contracting" policy

You do not have a single policy asset that informs your business on the safe & desired parameters within which third party contracting can occur.

Having a single unified basis upon which you contract with third parties just makes sense - but so far it has eluded your business.

This tool develops an aligned view of your business's contracting policy - making better, faster, cheaper and safer contracting possible.

No single resource is more important to drive "total contracting infrastructure" efficiency.

Creating this vital policy asset is an absolute must for every IHL team.

10) Make a Playbook

You want to free yourself from the "basic / often repeated" legal queries, to free up your capacity, and to focus on making genuinely strategic contributions.

So you want to empower both lawyers and non-lawyers in your business to negotiate contracts to a higher standard, without them having to ask you questions every 5min...

This is a game changing contracting support tool that drives leveraged performance.

It instantly equips your contract negotiators (regardless of their level of experience) with a world class knowledge of:

how each key clause works;

how to negotiate each element of each clause;

the arguments likely to be raised by the counterparty;

how to respond to known counterparty issues; and

much more.
If you don't want your IHL team to start next year with the same list - please let the GLS Group support your transformation now.
Welcome to Global Legal Solutions