Back
Legal Ops Knowledge
Legal Team Efficiency: a Legal Operations Model that Works
12min • 18 Jul 22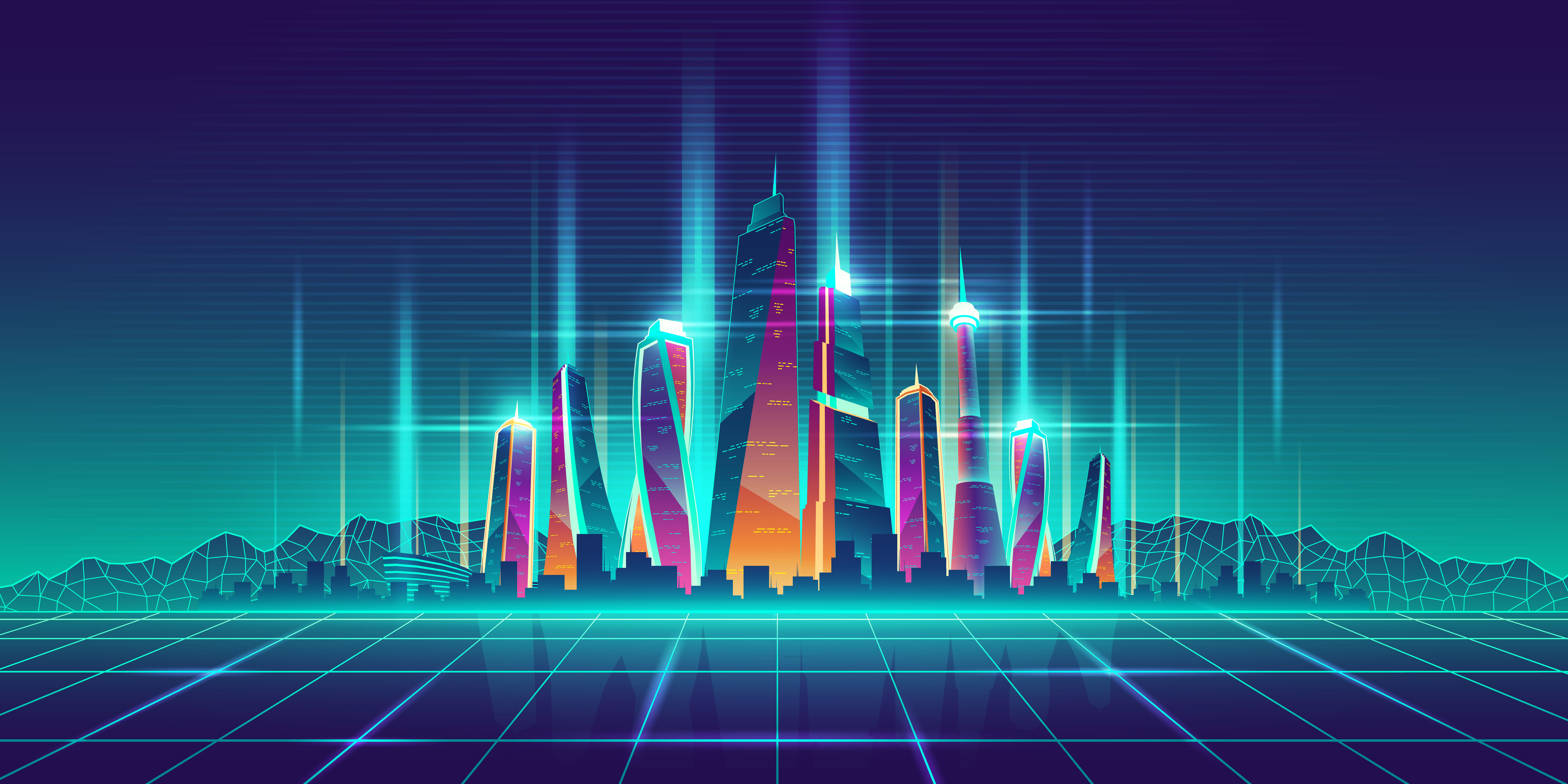 In this blog we introduce you to the GLS Legal Transformation Tube Map - a conceptual model/tool to help you plan an effective legal team transformation. This is a model that would be recognizable and relevant to every legal team in the world.
Legal Team Efficiency: a Legal Operations Model that Works
A legal operations capability is a key agent in driving improved legal team performance transformation - but far too few in-house legal teams are actually leveraging deliberate legal ops strategies. Whilst "time and budget" are frequently cited for reasons for slow legal ops uptake - we believe that a lack of understanding around (i) the benefits of legal ops strategies, and (ii) how to go about formulating a legal ops plan are likely the more cogent reasons.
In the GLS Ultimate Guide to Legal Operations (available for free download) GLS explains the benefits of legal operations capabilities in detail.
In this blog, however, we wanted to focus our thoughts on the importance of the availability of an "accessible" legal ops planning model. We hope that this will help to drive a much more widespread adoption of legal ops within the global in-house legal community.
Both the Corporate Legal Operations Consortium (see their model at: CLOC) and the Association of Corporate Counsel (see their model at: ACC) offer conceptual models of the legal operations domain designed in order to help planning processes and to achieve legal operations improvements. Whilst both models are indeed insightful - they do not in our view help the 95% of in-house legal teams globally that DO NOT actually have a dedicated "legal operations team" to help them embrace legal ops and related strategic planning.
Specifically, neither model is representative of the "typical in-house legal team". So the models are not something that most in-house legal teams could actually recognize, or instantly apply in order to drive enhanced legal team performance. In short - in our view, an accessible legal ops model must feel relevant if it is to be be useful.
A conceptual model that allows IHL leaders to access, understand and implement legal operations and legal team efficiency strategies is a "must" if legal teams are to transform into more productive and business enabling functional stakeholders.
GLS felt that we needed to fill this gap - so we produced a legal operations planning module that can be used by the entire in-house legal community.
In this blog we introduce you to the GLS Legal Transformation Tube Map - a conceptual model/tool to help you plan an effective legal team transformation. This is a model that would be recognizable and relevant to every legal team in the world.
The CLOC legal operations model
The Corporate Legal Operations Consortium - see their website site CLOC here – is relatively recently established. and the most prominent of the US-based "pay to participate" legal operations associations.
The CLOC have developed the "CLOC Core 12" model which sets out what they consider to be the core elements of an optimal legal operations function.
CLOC Core Competency Legal Operations Reference Model
The CLOC's CORE 12 functional areas include:
Business Intelligence
Financial Management
Firm & Vendor Management
Information Governance
Knowledge Management
Organization Optimization & Health
Practice Operations
Project/Program Management
Service Delivery Models
Strategic Planning
Technology
Training & Development
As useful as the CLOC's view of a legal operations function is - few legal departments are actually structured in the way assumed by the model.
The risk here is that if a legal team cannot recognize itself in the "legal ops model", it might assume that legal ops is simply not an available option.
The ACC legal operations maturity model
The ACC has released the ACC Legal Operations Maturity Model 2.0, that described a legal ops spectrum in terms of 14 functional areas:
With many similarities to the CLOC Core 12 - the ACC model does not take into account that most legal departments, do not have dedicated legal ops resources and are not organized around these competencies.
Legal operations planning models must reflect the in-house environment
In our view, neither the CLOC nor ACC models represent a view of the typical in-house legal team domain that most in-house legal teams would actually recognize, or be able to instantly interact with in order to drive enhanced legal team performance.
Yes, in-house legal teams are definitely interested in all elements of comprising the segmentation represented in any model, but neither model reflects how a legal team is typically structured, or for that matter, how any dedicated legal ops team is structured.
Again, our commentary is not offered to be critical but rather it is made that that we can make legal operations planning tools more accessible to all in-house legal departments. Indeed, it appears that both models assume the existence of an established legal ops function, which typically is not the case for most legal teams.
The GLS view of the world, is that for a legal ops planning model to be useful it must:
reflects the actual operating environment of most in-house legal teams
present a recognizable model of the in-house legal operating environment
relate to the major activities / functions of the average in-house legal team
be conscious that very few legal teams actually have a dedicated legal ops function
recognize that legal ops initiatives may often be pursued by in-house lawyers themselves
the mission priorities of the legal team (the internal client and the business)
be described in a way that the model relates back to typically available "legal team resources"
show how performance improvements depend on the availability and usage of legal team resources
be presented in a visual way to aid understanding of i) overall domain, and ii) how each element within the model relates to each other element
We think that a more accessible and effective organizational principle for our model is for it to reference the "key functions" carried out / utilized by in-house legal teams. So, by working on countless legal team transformation projects, GLS has been able to identify 15 critical "in-house functions". By visualizing these functions, it becomes possible for the model to accurately assess the overall performance of any in-house legal teams.
The GLS Legal Transformation Tube Map
The GLS Legal Transformation Tube Map is a powerful visualization of an optimally performing in-house team. You can use this model as a reference to guide your own legal team transformation journey and to set your own legal ops priorities.
You can find and explore the GLS Legal Transformation Tube Map free of charge.
Critical in-house counsel legal team functions
The GLS Legal Transformation Tube Map is based around the 15 Critical In-House Legal Functions, which in our view, will determine the maximum attainable performance capabilities of most in-house legal teams.
GLS's Key In-House Legal Team Functions:
General Counsel Function - team performance through enhanced General Counsel / Head of Legal leadership
Internal Client Function - focus on strategies for better serving the internal client
Human Capital Function - operating conditions of your legal team members are vital
Knowledge Function - using knowledge assets and strategies to drive performance
Legal Tech Function - how to achieve legal-tech leveraged performance outcomes
Overall Department Performance - measuring and enhancing dept. performance
Legal Operations Function - whether or not you have a dedicated legal ops team all legal departments can use legal ops principles
Data Analytics Functions - all legal teams must show the value of their actual contributions via hard data
Service Provider Functions - legal teams need strategies to enhance service provider performance and manage legal spend (e.g. law firms, vendor management generally)
Compliance Function - one of the most important function for those legal teams that own this responsibility
Company Secretarial Function - a necessary corporate hygiene matter
Intellectual Property Function - IP capture, protection and monetization
Disputes Management Function - early detection and efficient dispute management
Managed Services Function - internal / external process management solutions
Contracting Function Performance - contracting/contracts management is one of the most visible & impactful legal team contributions
In keeping with our "tube map" journey analogy, in the GLS Legal Transformation Tube Map we call these functions the "IHL Lines".
How does the GLS legal ops model help you?
Use comparison to drive legal team productivity
As an in-house leader, by being able to see the "entire" in-house legal domain in full color granular detail, you can:
access a deep array of insights into the current performance levels of your legal team;
readily locate focal points for efficient improvement;
prioritize decision making based on your currently available legal dept. resources*.
*For a guide on how to maximise the utilisation of the full spectrum of resources available to your legal team see our blog RPLV: Transformative Legal Ops Decision Making.
Specifically, the GLS Transformation Tube Map allows you to harness the power of "comparison" to efficiently make sense of what is needed for you to successfully implement an effective legal operations transformation agenda.
"Comparison" is the act of evaluating the relevant characteristics two or more things by determining and assessing i) whether a difference exists between those characteristics, and ii) if difference is present, to what degree.
Where characteristics are different, the differences may be evaluated to determine which is best suited for a particular purpose (i.e. formulate an action plan that works best for your organization).
We are not saying that every legal team should be comprised as per the GLS Legal Transformation Tube Map - but rather offer it as a potential "North Star" for planning purposes.
Legal Ops planning insights from our model
The GLS Legal Transformation Tube Map provides a user-friendly reference framework that helps in-house legal teams visualize and/or identify:
1. Essential IHL processes: visualize on a "whole of department" basis, the essential infrastructure / processes that invariably exist inside an optimally performing IHL;
2. Comparative performance: quickly glean deep performance insights by simply comparing your department's existing infrastructure, processes and performance against the referenced "world-class in-house legal department";
3. Critical process gaps: quickly and objectively assess the existence of any essential infrastructure gaps within your dept. (or indeed gaps within a particular process within your dept.), that are preventing your dept.'s optimized performance;
4. Performance enhancement points: quickly identify what improvements can be prioritized in order to achieve the greatest performance enhancement, and easily provide reasoned justifications for resourcing the same;
5. IHL process reliance: understand i) the key elements that make up each legal department process/function, and ii) the points of "overlap" between the different processes/functions. This will allow you to start adjusting specific function elements to achieve and enhance the "end to end performance" of your legal department;
6. Vital process shapers: identify which elements inside each legal dept. process/function tend to dictate the overall performance of that process/function. These "foundational elements" can then be focused on to deliver great "productivity ripples" across the entire process/function;
7. Logical starting points: effectively assess where is the best points in your legal dept. to commence your transformation work. In making such an assessment you will take into account efficiency, existing workloads and your organization's ability to process change;
8. Common performance elements: identify what are the common elements that appear in multiple legal dept. processes/functions. These "repeating elements" can then be focused on as they represent points of leverage, where shrewd interventions will deliver "productivity ripple effects" throughout your entire legal department;
9. Legal technology pathways: build up an improved vision of how legal technology works across your legal dept.'s functions , and to factor such insights into your overall legal technology strategy; and
10. Your transformation journey: identify, break down, prioritize and plan your IHL Transformation journey in the most efficient manner.
Legal ops transformation planning made easy
Be your own head of legal operations
Legal teams (particularly smaller ones) do not need to have a stand alone "legal operations team" led by a dedicated legal operations manager in order to achieve legal department efficiency via legal ops based practices.
All in-house legal team leaders will have an instinctive idea of where improvements are needed. Nonetheless, producing a cogent, prioritized and objectively justifiable transformation plan that leverages existing legal resources is not easy.
Indeed, formulating a legal team transformation plan has traditionally been one of the biggest hurdles for in-house legal team leaders. The spectrum of challenges include:
you know you need to transform but do not know where to start
the need to have an "impressive start" to get your transformation efforts underway
the need to focus on "high impact" and "client visible" initiatives
that your transformation efforts must not distract the team from their current workloads
that all efforts must deliver "clear" wins to the business
that staff are generally wary of underwhelming "efficiency initiatives"
the need to avoid all preventable mistakes
finding a plan that will show your team that the Business supports meaningful change
In our view, three most intimidating challenges associated with planning your legal operations agenda includes:
One: Understanding what an optimally performing legal team actually looks like.
Two: Understanding how your dept. is performing compared to such an optimized team.
Three: Deciding where to actually start your transformation journey.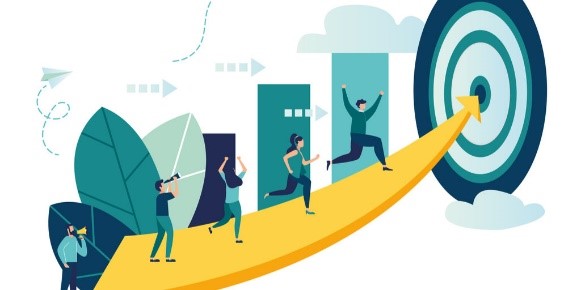 The GLS Legal Transformation Tube Map allows all corporate legal departments to visualize all that is important to a high performance legal team and compare that against their own individual context.
In-house leaders no longer have to rely on "instinct" alone - our powerful planning tool, together with our RPLV** decision making, makes legal transformation based decision making far efficient and effective for any legal team of any size.
**Please see our blog "Legal Ops: A simple decision making framework to drive legal team transformation".
A comparative Legal Ops tool
Clearly a legal team model can be "sliced and diced" in an infinite number of ways, but we have chosen to focus on the above 15 functional differentiations.
The objective, of course, is not to achieve 100% agreement from the in-house legal community on the best representation of the in-house legal function - but to simply achieve a majority view - as we have done.
If, when viewing the GLS Legal Transformation Tube Map, you see a function that is not expressly noted then it may be that the function:
• is captured by the activities that we have associated with an existing IHL Station;
• itself falls outside of those core activities that the "typical in-house legal dept." would typically be responsible for; or
• is not an activity that is truly critical to adding direct value to the business.
To be super clear, we are not saying that every legal team should mirror the GLS Legal Transformation Tube Map - but rather that the Tube Maps offers is powerful tool that can be used for planning purposes.
If you do feel strongly that we have missed a "core activity" please do send your feedback to info@gls.global – we are always looking to build our knowledge base and improve the resources that we make available to the in-house legal community. So we would very much welcome any and all constructive feedback!
As a reminder, the goal here is to aid legal operations strategic planning via accessing the power of comparison. Ours is a working model that gives every legal team a model from which they can consider their own needs and circumstances.
Formative Stations - key building blocks for legal team transformation
On most legal dept. functions there is typically a core element that defines how the successful the overall function will be – in Tube Made we call those elements the "Formative Stations".
The Formative Stations are without doubt the most important transformation points in each function/process. Their qualitative status directly impacts the quality of each of the other elements within the function, and the overall performance of the function itself.
Put another way – a legal dept. function/process can only ever perform to the standards and quality set by its Formative Station.
From a transformation planning perspective, the Formative Stations are the first and most essential areas to be addressed if you want to optimize a legal dept.'s performance.
If you do not focus on your Formative Stations first (with maximum attention), you will risk reducing the overall performance potential of that entire function/process.
Repeater Stations - a key for legal team efficiency
Certain elements within each legal dept. function will also be present across multiple other functions - the Tube Map we call those common elements the "Repeater Stations".
From a transformation point of view, Repeater Stations, if optimized, offer the potential to improve multiple IHL Lines simultaneously, thereby, delivering a "multiplier" effect to your transformation work.
A great example of a Repeater Station would be a "Group Legal Policy".
Get your legal ops planning underway
We believe that the GLS Legal Transformation Tube Map represents a potent legal ops planning tool for all legal teams and we use it on each and every transformation assignment that we work on.
This tool allows legal dept. managers to visualize what a theoretical "optimized legal team" operating in an efficient manner might look like, so that they can:
(a) better understanding what an "optimized" environment looks and set transformation goals;
(b) audit the state of their current ecosystem to assess current status / start points;
(c) set priorities with an understanding of the role of each process element;
(d) develop plans that maximize productive ripple effects by appropriate targeting and initiative sequencing; and
(e) make decisions by reference to a model that resembles the actual environment in which they operate.
The CLOC and ACC models are academically useful, but they often offer categories of concern that often fall beyond the environment that most legal teams actually operate in.
Legal ops is not something that is taught at law school nor given much attention in private practice. As such, we highly recommend the GLS Ultimate Guide to Legal Operations as a great induction to this rapidly growing management science
You can also visit the GLS Legal Operation Centre for instant access to the best infrastructure, tools and resources to implement your legal operations agenda.