Back
Legal Ops Knowledge
Top 10 Legal Docs - The Work Horses
Strong foundations aren't visible
15 minutes • 13 Jun 19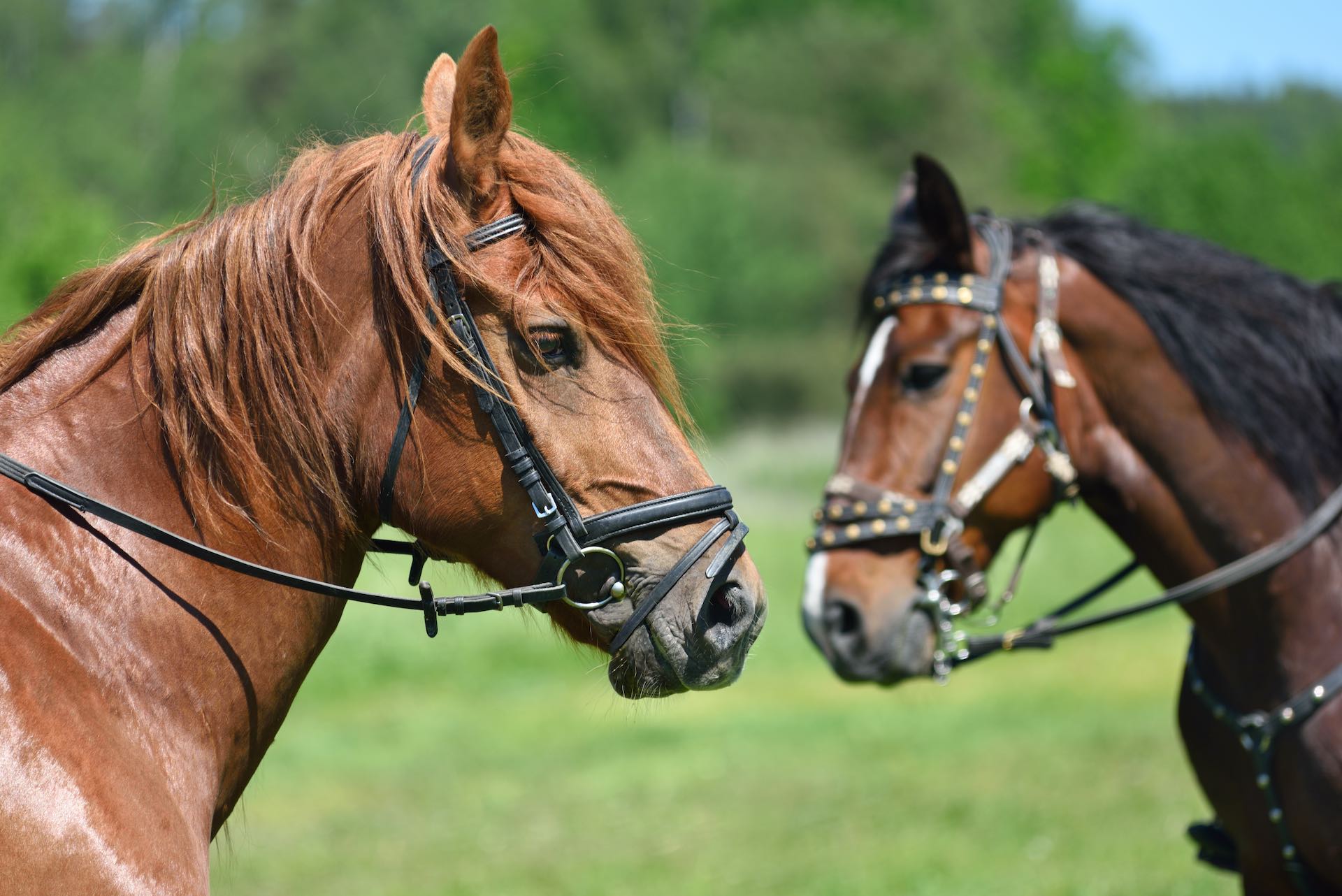 Ten foundational legal documents underpin the majority of the vital processes present in most businesses. At GLS, we call them the "Work Horses" and in far too many businesses they are not being cared for correctly.
In a world defined by technology and innovation the attention of the in-house lawyer (the "IHL") can easily stray towards the "next big thing" and away from their dutiful servants, the Work Horses.
Yet, the Work Horses account for, or underpin, much of the economic value of a business. When performing properly they facilitate stability, transparency and optimised business performance.
In this Blog we provide the IHL community with a timely recap of the strategic importance of the Work Horses – a message that should be passed on by IHLs to their businesses.
Indeed, one of our most disruptive IHL recommendations is to recognise that the Work Horses are the diet, exercise and sleep that drives the overall well-being of your business, and they are easy to optimise.
"Business-enabling" Work Horse templates are an essential inclusion for any legal template library and are the cornerstone of a highly-effective legal resource leverage strategy that allows IHLs to:
maximise their impact on business fundamentals;
create a platform for even greater strategic contributions to their business; and
drive greater IHL value recognition.
The GLS Legal Operations Centre ™, holds our world-class online library of automated legal templates, can help you deploy a definitive Work Horse strategy that allows you to do the simple things exceptionally well.
Try our GLS Legal Docs for free - create an NDA
Work horses & their strategic importance
Not everything IHLs do is new, exciting and glamorous – but the criticality of the role and the potential for greater strategic contributions frequently resides in its "business as usual" nature.
In the below infographic we have identified 5 irrefutably vital processes present in most business and identified the Work Horse agreements that enable or underpin those processes.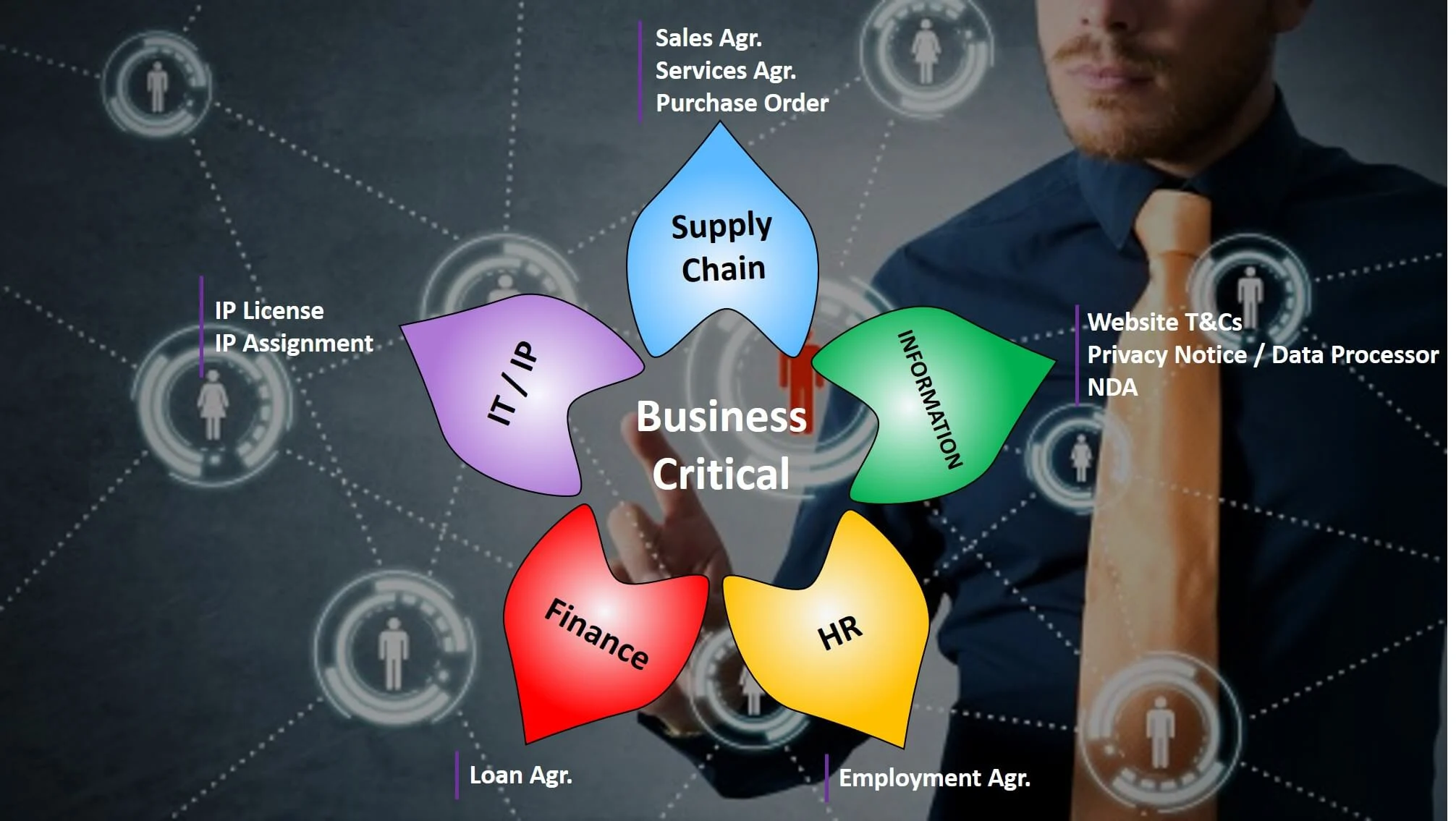 Whilst the Work Horses identified above might, at first blush, seem "garden variety", this does not, for a second, diminish their potential strategic importance to a business.
As such, it is critical that IHLs remind themselves (and their businesses) of the importance of the support they provide via the Work Horse - if IHLs cannot appreciate it, no one else will.
In the remainder of this Blog we help IHLs identify some of the many ways that the Work Horses can make substantive and qualitative contributions to vital business processes.

Business-enabling legal contracting
Given the centrality of these Work Horses to your most vital business processes, it is critical to have them in a condition that maximises their strategic contribution to those processes and drives IHL value recognition.
The potency of your Work Horses can and does materially impact the ability of your business to initiate, sustain and optimise the vital business processes that drive its overall performance.
"These contracts need to be well thought out and well drafted

and can be crucial to the success of a business." - Forbes
However, for many businesses the condition of their Work Horse templates does not reflect their significance to the business. Indeed, many businesses have precedent libraries that:
are a mess of ad hoc templates pulled together from various sources of varying quality;
are legally sound but are impenetrable to "non-lawyers" and take far too long to agree with a counter-party;
are stored in multiple and decentralised locations resulting in inconsistent use;
are updated irregularly and fail to inspire user confidence; or
do not reflect a consistent legal risk profile, usually reflecting the absence of an authoritative legal risk policy.
In contrast, using top quality Work Horses means facilitating a contracting experience that involves:
documents that are easy to work with – i.e. quick to read, quick to be understood by "non-lawyers", quick to agree, easy to amend, easy to review and easy to administer;
documents that set the deal up for success by being absolutely clear on each party's respective rights and obligations;
documents that do not waste key-stakeholder time on "white noise" issues/negotiations;
documents that mean that external consultants are used only for matters that genuinely require their expertise;
documents that enable the building of the kind of cross-party deal rapport that sets the groundwork for successful long-term commercial relationship; and
a clear and continued focus on desired outcomes – the "what are we trying to achieve", and creates the conditions needed for those outcomes to emerge.
For as little as a few hundred dollars, GLS gives IHL teams, of all sizes, access to the kind of "business enabling" Work Horse templates that will drive greater IHL value recognition.
The GLS Legal Template Solutions provide an online, fully curated and automated library of self-editing world-class legal templates that deliver contracting solutions for most common business scenarios.
Indeed, for the cost of what you may have last spent on a lunch you may access, on an unlimited basis, all of the 70+ legal documents available via The GLS Legal Template Solutions.